MULTI-LOCATION ORDERING MADE EASY
With our dedicated ProSuite interface, we help multi-office supply managers save time - and money.
The multi-office interface helps dental staff save time & identify savings opportunities regardless of the number of locations. Reach out to learn more.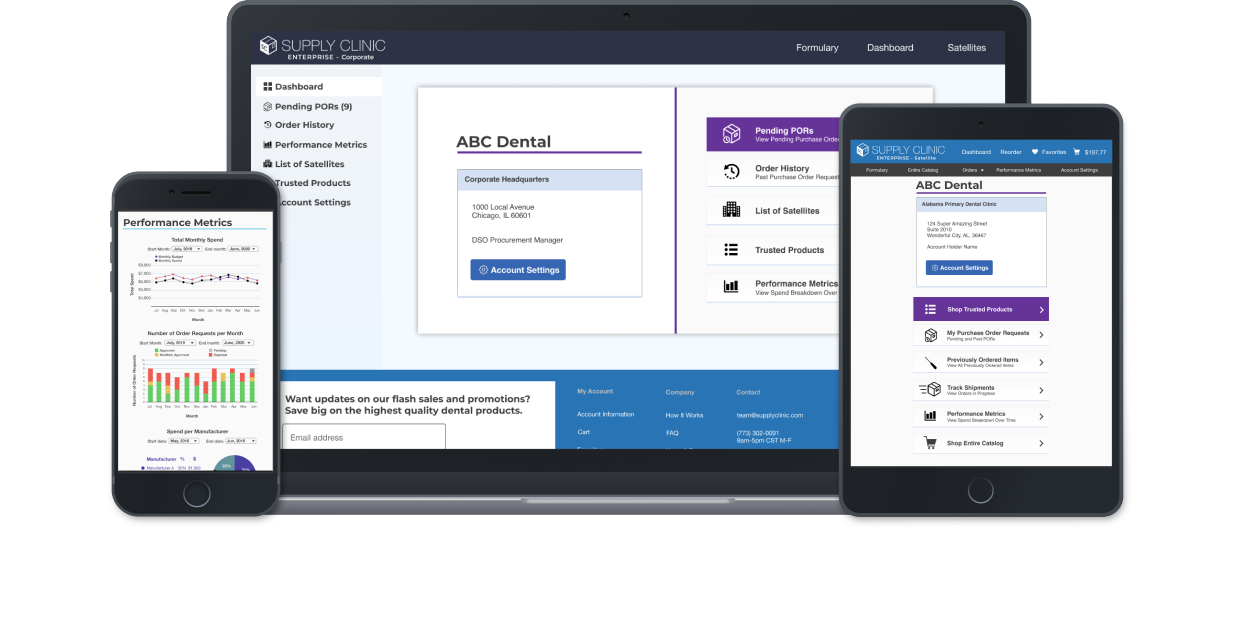 Separate order history

Bookmark preferred items per location

Flexible payment options
Easily track spend per location

Compare spend across locations

Control your overall budget
Offer pre-selected supplies to all offices
Multiply your savings opportunities across all your locations
Identify Savings Opportunities
View your spend breakdown at a glance
Not sure if it's for you? Fill out the form and one of our team members will reach out to explain how you can best use this interface to save time managing your dental supplies for multiple locations. Get started and join Supply Clinic for free. Already a member? Let's transfer your information.
Finally something out there to make the dental supply market more competitive and efficient.
Dr. Neel Patel